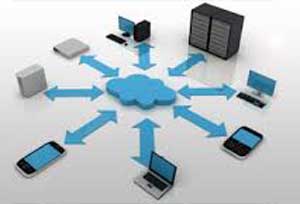 Global messaging is not yet a fingertip convenience, but the potential is there, according to users of X.400 gateways. The gateways generally do their job well, and X.400 has "opened up new horizons" in communications, according to at least one buyer. Nevertheless, administrators said, tracking down external addresses and maintaining up-to-date directories can interrupt the easy exchange of information.
"We use X.400 as a critical part of our business in terms of disseminating information … and it's working reasonably well here. It requires some management; it requires some overhead and resources; but in general, it does work."
That's the word from Matthew Hymowitz of Standard Microsystems Corp., a networking products manufacturer in Hauppauge, N.Y. A senior technical specialist for the information-systems division, Hymowitz said Standard Microsystems uses Retix Corp.'s OpenServer 400 and its cc:Mail X.400 Gateway to connect users of Lotus Development Corp.'s cc:Mail with the company's Data General Corp. CEO and AT&T Mail users, as well as with external contacts.
In general, communication via X.400 and the gateway flows smoothly. However, "there are a number of difficulties that happen," Hymowitz said. Enter the overhead and resources issues.
"The biggest sets of problems are software issues in X.400 conversion," Hymowitz said. "We've found problems that have caused [difficulties in receiving] specific messages."
The most common cause is encoding that does not fully comply with the specified standard. Hymowitz said he typically decodes the message to determine which vendor's X.400 software has caused the problem. He can then call the appropriate vendor for a fix. "Those types of issues are resolved quickly," he said.
However, Hymowitz is still awaiting one particular fix. He said dollar signs included in text sent via X.400 are never transmitted properly.
"Every place where there's a dollar sign will show up as an `s.' In any combination of [the three systems], it doesn't work correctly," he said. "Retix has said they are going to fix it in their software. For a long time, I was told it was impossible [to fix]."
In addition to internal groups, Standard Microsystems employees communicate with contract manufacturers and assemblers via X.400. While the gateway and X.400 serve the purpose well, addressing presents a minor obstacle and an added step, Hymowitz said.
"Typically, a user will come to us and say, `I want to communicate with this person,' and we would take a day to figure out [the appropriate address]. So there is a start time," he said. "We go to the trouble in advance to figure it out so the users don't have to worry" about addressing issues.
Hymowitz said he hopes X.500, the global directory standard designed to accompany X.400, will preclude the need for that kind of start time.
"I would hope [X.500] would eliminate some of the overhead, and maybe our users can figure out the addressing for themselves, rather than administration having to get involved every time," he said.
At the reinsurance division of Towers Perrin, an international management consulting firm in Philadelphia, Microsoft Corp.'s Microsoft Mail Gateway to X.400 gives users easy E-mail access to the division's insurance-company clients.
"It's eliminated phone calls, faxes and telex messages to a large extent," said George Leonard, lead programmer-analyst at Towers. "The other nice thing is you can transfer PC documents seamlessly as attachments."
The gateway has been in place since last year and, in terms of communicating with its clients, the company has experienced few problems, Leonard said.
"Every now and then we have a bad header so the message won't go to the intended recipient," he said. "But with Microsoft Mail, you have a Bad Log for messages that the system knows belong in our server but can't readily identify. After a message appears in the Bad Log, we simply reroute it."
A message requiring that kind of manual rerouting occurs only about once every other week, Leonard added. The major obstacle to trouble-free messaging, he said, is the need to track down new external addresses.
"In communicating with other organizations, addressing has been problematic," he said. "If we are unable to set up an exact address, we will give the organization our address to send their message to us. Then we automatically have their address from the message they've sent."
To expedite the process on subsequent occasions, Leonard said he and the other organizations usually exchange address lists after the initial contact.
Other than the inconvenience of having to find the appropriate addresses for those outside Towers Perrin, the gateway "is doing what it's supposed to do," said Leonard. Thus, he is only remotely interested in native X.400 capability.
"I can't imagine it getting much easier than it is now. The gateway works like a charm," he said. "If [native X.400 capability] would be cost-effective, or if it added some other benefit, we would consider it. [But] up to this point, we've been very satisfied. It's opened up a whole new horizon for us."
For Dale Crosnicker, director of information systems and accounting at Communications Satellite Corp. (COMSAT) in Washington, an enterprisewide network hooked together via Retix gateways for SMTP (Simple Mail-Transfer Protocol), cc:Mail and WordPerfect Corp.'s Office is a mixed blessing.
The benefit is the ability to have PC-based communications across the service and research company's multiple locations without the expense of "a fancy network like with PROFS," Crosnicker said. But that benefit demands ongoing effort on the part of administrators.
For example, while basic messaging works well, Crosnicker said pieces of larger files or messages are sometimes lost when going through the gateways. "cc:Mail has limitations in the size of the files that you can transmit," he said. In those instances, "we have the person send it in chunks."
Crosnicker said he has also had to "jump through hoops" to integrate a large contingent of Wang Laboratories Inc. Office users into the X.400 loop. To accomplish that, he uses the cc:Mail version of MacSoft's Lightspeed Mail Gateway. Lightspeed runs on the Wang machines and acts as an interface between cc:Mail and Wang Office mail. With Lightspeed as the intermediary, Wang Office users have access to X.400 communications via cc:Mail and the cc:Mail gateway.
But again, Crosnicker said, there are limitations.
"You can't send PC-based software-package files, like WordPerfect, to a Wang user," Crosnicker said. "They can receive [the files], but they can't edit them."
At this point, Crosnicker considers the limitations minor. But they will grow more complex as user demands increase, he said.
"It will become a significant headache, since [users] are going beyond basic E-mail now and want more capability," he said. To avoid those larger headaches, "our next step is to standardize on cc:Mail, and we'll continue to keep our Retix X.400 capability for any external [communications]."
External communications can also be complicated. "Directories are a major problem," said Crosnicker. "[Addresses] have to be just right, and the maintenance of the directory is a problem, especially when you have many different packages of E-mail."
For internal directories, administrators at COMSAT's various locations send E-mail to each other when they have additions to the directories of the various E-mail packages they're using. That way, said Crosnicker, each location has a continually updated master list.
Sending messages to people outside the company requires that administrators phone ahead, get the appropriate address and install it in the directory, he added.
Despite the best efforts, messages from both inside the company and outside are occasionally labeled undeliverable. This requires administrators to determine the correct recipient and reroute the message.
"It isn't all failure, but administrators do have to be on the lookout," said Crosnicker.
He added that he can only speculate on what X.500 might deliver in terms of relieving some of the addressing difficulties.
"My understanding is, it's a big White Pages in the sky, like a master telephone book. It's good conceptually, but I don't know who's going to use it."