Most of us watched Disney movies and television shows growing up. It's the perfect past time for us because we get entertained with these shows while passing time and our busy parents can finish whatever they need to do at home or work without us constantly bothering them. And as we (young children) grew up, we also made our kids watch the same shows (and more) we watched growing up, but this time, we also buy them Disney-related merchandise being sold in Disney stores in various parts of the globe.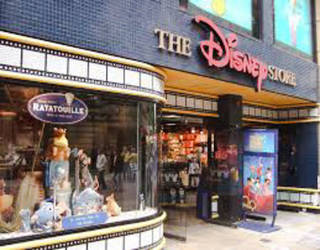 Disney-themed apparel, toys, accessories, and so much more has captured the fancy of both parents and children alike. They are favorite gift ideas for just about any occasion and can be given to both the young and the old. As more and more people favor online shopping over traditional shopping, shops like that of Disney learned to innovate and embrace these new changes to reach a bigger market. Now, online stores can sell to virtually everyone on the planet who has access to the Internet, which means bigger profits too but it also meant a decline in sales in actual retail outlets.
Disney today launched its reimagined e-commerce site, ShopDisney, featuring a curated selection of Disney, Pixar, Star Wars and Marvel products for fans of all ages across fashion, accessories, toys and home. At the same time, the entertainment megabrand is testing a new retail prototype in select locations around the world, including a 3,200-square-foot shop in Westfield Century City in Los Angeles that is set to bow at the mall's grand reopening on Oct. 3.

"No one creates experiences like Disney and our pilot stores will be testing grounds for interactive features that will differentiate the Disney shopping experience in the changing retail landscape," said Jimmy Pitaro, chairman of Disney Consumer Products and Interactive. "Online, ShopDisney is the ultimate destination for the most extensive collection of curated merchandise from our stores, parks and licensed partners. This combination creates a powerful omnichannel experience that represents the next generation of Disney retail."
(Via: http://wwd.com/fashion-news/fashion-scoops/disney-new-e-comm-platform-shop-disney-century-city-prototype-store-11004599/)
People aren't just buying the merchandise but the memories they have of these characters and what they mean in their lives. But this time, shoppers will also get to purchase all things Disney from their select reimagined shops in different parts of the planet that are now made interactive for a better shopping experience. Their dream of offering the ultimate one-stop-shop is here and every Disney fan can't wait to see what these shops have in store for them.
The redesign makes Disney's stores a bit more like Disney's theme parks. For instance, daily parades at Disneyland in California and Walt Disney World in Florida will be streamed live to those colossal video screens. During the parades, store personnel will put out mats for shoppers to sit on and roll out souvenir carts stocked with cotton candy and light-up Mickey Mouse ears.

The screens could easily be used to stream other events, such as red-carpet arrivals for Disney movie premieres. That kind of programming could bolster foot traffic and thus sales — while also turning the stores into a more potent promotional platform for Disney's films, television shows and theme parks.
(Via: https://www.thestar.com/business/2017/09/26/disney-store-revamp-aims-to-lure-customers-with-theme-park-experience.html)
Perhaps this move will not just improve the performance of physical Disney stores but as well as uplift the mood in the part of town where they are in and in turn trigger a domino effect that will also benefit neighboring businesses. To stay competitive in this day and age, Disney is proving to be aggressive in knowing the pulse of the people, so they can better meet their needs and stay relevant in the process. It is actually a win-win situation for them. After all, that's how a business grows. You grow alongside all the changes in society and you fade into oblivion if you do not learn to innovate. Many stores have since closed down because the public no longer feels the need to make their purchase personally when they can do so from the comfort of the own homes.