The world is fast becoming one big market since the Internet paved the way for increasing globalization. There may be wars fought here and there and religion remains to be the great divide for some but we can't deny how increasingly smaller the world has become as we continue to embrace all that technology has to offer. Social media enabled people to interact with others from thousands of miles away and make a joke about the physical distance between people as we connect, reconnect, and interact with others the world over.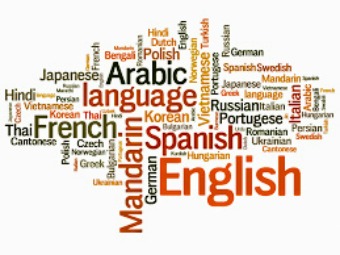 It is even common now for people from different parts of the globe to compete for the same job especially when it is something that can be done over the web. While English remains to be the #1 language used in most companies, institutions, and organizations, it won't hurt if you learn a foreign language or two as it will give you an edge over competitors or make it easier for you to build rapport to other races that aren't always savvy with the English language. It might also come in handy if you love to travel far-away places that aren't native English speakers like South Korea, Japan, China, Germany, Spain, France and many others.
I have been learning languages since the age of 10, when I started French at junior school – and I've never looked back. Learning French led to learning Latin, then German, then Spanish and then even some Italian. It has helped me to make wonderful friends in this country and abroad (linguists and others), and given me a first-class university education, a successful career in business and academia, a knowledge of other countries and cultures, a love of wine and food and indirectly of classical music, art and heritage – and an ability to communicate with people at all levels.

In spite of the undoubted importance of English internationally, other languages still matter at the local level and for a whole host of other reasons. A lot of smart organisations favour job applicants with language skills because they are clever, flexible and able to think outside the box, in addition to the obvious benefits of being able to communicate with speakers of other languages. 
(Via: https://www.theguardian.com/education/2017/sep/03/learn-languages-at-school-and-expand-your-horizons)
Not only does learning a new language make you look smart, it can help you get into a study abroad program, a new job, get promoted, get an overseas assignment (with higher pay and better perks), get to meet new friends, and so much more. Speaking another language raises your awareness and appreciation for other culture, food, and the arts among others. You'll soon notice that more opportunities open up once you have a deeper understanding of another language.
Prime Minister Bill English has launched National's election campaign with a series of $379 million education policies – including giving every primary student the chance to learn a second language.

Other parts of the package are aimed at improving the teaching of maths to primary schools, IT digital learning for senior secondary school students and extending National Standards.

English made the announcement to a rally of at least 2500 people at Henderson in West Auckland today.
English said that voters would have an important choice between two very different visions for New Zealand.
(Via: http://www.nzherald.co.nz/nz/news/article.cfm?c_id=1&objectid=11912050)
NZ officials know very well how powerful learning a second language is and they are giving their citizens an access to do that with the government's support. The economy gets better if its people can communicate better with other races now that the global market is more competitive than ever. The entire world can be your oyster if you just know how to reach out and connect with others. And learning a new language starts at school where a young child's mind is honed, educated, and prepared for what awaits in real life. Other governments should follow in New Zealand's footstep and invest more in children's education especially that they are the future of any nation.