Because there are no standards in what is known as the PC-TV category, products from different manufacturers will be incompatible. For consumers to have confidence in this new product, and for this new category to grow, open industry standards based on today's technology must be established. Such standards will allow companies from both the PC and CE industries to develop compatible PC-Theater products. Consumers must be able to select a display and a PC from different manufacturers and use them together as a system without needing custom cables and complicated setup procedures. In addition, the standards must be compatible with existing standards, so PC Theatre displays and computers may be used with standard PC and CE products.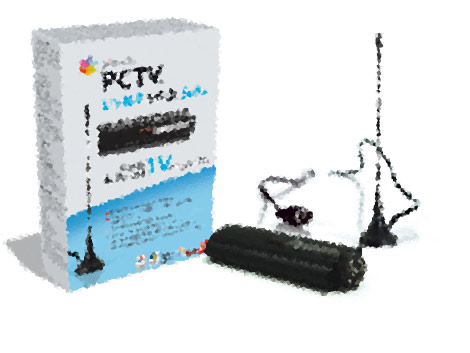 Last year, a consortium consisting of Compaq, Hitachi, Intel, Mitsubishi Electric, NEC Technologies, Philips Electronics, Thomson Consumer Electronics, and Toshiba announced the PC Theater Initiative and support for standards that will be created for this product category. The primary focus of this initiative is to develop interoperability standards between PCs and large-screen displays capable of displaying high-quality progressively scanned video.
This Video Electronics Standards Association (VESA) committee was established to address the new interoperability standards and to work with other standards bodies, such as the Consumer Electronics Manufacturers Association (CEMA). CEMA has set up a committee to develop similar PC Theater standards, and will be using several VESA standards as building blocks for its standard. The goal of both organizations is to develop a compatible set of system-to-display interface standards. The object of the VESA PC-Theater Interconnectivity standard is to provide the necessary information to build a PC-Theater computer or display by culling all the required standards, providing any additional specification information required, and specifying the operation of each device.
A PC-Theater system comprises the PC and the large-screen display. The display is the same size as a typical TV and has the same functionality as a standard VGA monitor. In addition, the display may support enhancements for showing TV video. Optionally, it could offer all the functionality of a standalone TV, including the ability to display standard interlaced TV video.
The PC is a typical multimedia system with a fast microprocessor, DVD/CD-ROM drive, modem, TV tuner, USB, and audio-video subsystem capable of combining PC and TV audio and video. The PC also may support IEEE-1394 (Firewire). In addition, a set-top box could be substituted as the computing device.
The input devices must be wireless so users can control the system from the comfort of their sofas. A typical remote could be used for watching TV, while a second remote with a pointing device could be used for both PC and TV functions. A wireless keyboard is recommended for the PC functionality, and wireless gamepads and joysticks for playing video games.
Both the PC and display have connector panels with standard audio, S-video, and composite video jacks for connecting typical CE devices such as VCRs, DSS systems, DVD players, and audio systems. The PC Theater Interconnectivity Standard contains several key points. One connector will be defined to allow a single cable to carry all of the required signals between the PC and the display. Automatic configuration will eliminate most user intervention.
The display will be driven by the PC using standard analog or digital computer signals. The PC and display support two different viewing modes – one for displaying PC graphics, and the other for TV video. The PC and display will support USB software so the PC can control the display. In addition, all user input is passed to the PC for processing.