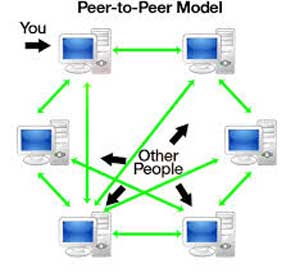 Although peer-to-peer networking has picked up steam as a low-cost, low-maintenance alternative to client/server networking, the stark differences between the two options are worth noting before buying.
Peer LANs allow networked users to share each other's disks, printers and other resources without requiring a dedicated server. Each user's workstation functions as both a client and a server.
By comparison, a client/server LAN revolves around a centralized server for operations such as user login, file sharing and E-mail, as well as the storage of applications. All networked PCs function as clients to the server.
Peer-to-peer LANs have several advantages for small groups of users over the more complex client/server solution, according to William Donahoo, director of marketing for Novell Inc.'s desktop systems group in Provo, Utah.
"A peer LAN is an inexpensive and simple solution," that is "good for certain services such as file and print," Donahoo said. Novell's market-leading NetWare costs $1,095 for a five-user license, while its NetWare Lite peer offering is priced at $99 per user or $495 for five users.
Easy maintenance is another reason people opt for peer-to-peer networks. Installation and maintenance can usually be performed by an end user, as opposed to requiring a network specialist for a dedicated …