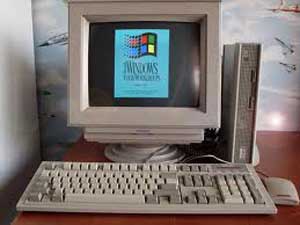 In certain circles, Everex Systems Inc.'s downfall has been portrayed as a classic example of how a vicious PC price war can quickly turn a $500 million company into a casualty.
However, many observers and former employees attribute Everex's financial woes, which culminated with last week's Chapter 11 filing, more to its own lack of identity than to the price war.
In particular, the Fremont, Calif., PC maker operated without a clear product strategy, instead saturating the market with as many as 150 models of computers as well as servers, monitors, modems and peripherals that differed little from each other.
This lack of focus, coupled with its sprawling product line, alienated Everex from its dealers, VARs and, ultimately, its customers, observers said. "Everex tried to be everything to everybody," said Randy Giusto, senior analyst for WorkGroup Technologies Inc., a market researcher in Hampton, N.H. "They took a product line, made subtle changes to it and adapted it to different channels. But it was essentially the same product that they were selling."
Spread too thin
"The company didn't know who it was or who it wanted to be," said one former Everex executive. "They were always developing zillions of products and always off buying little …